DAILY
Message from Afghan women to TAJÊ: We are proud to fight together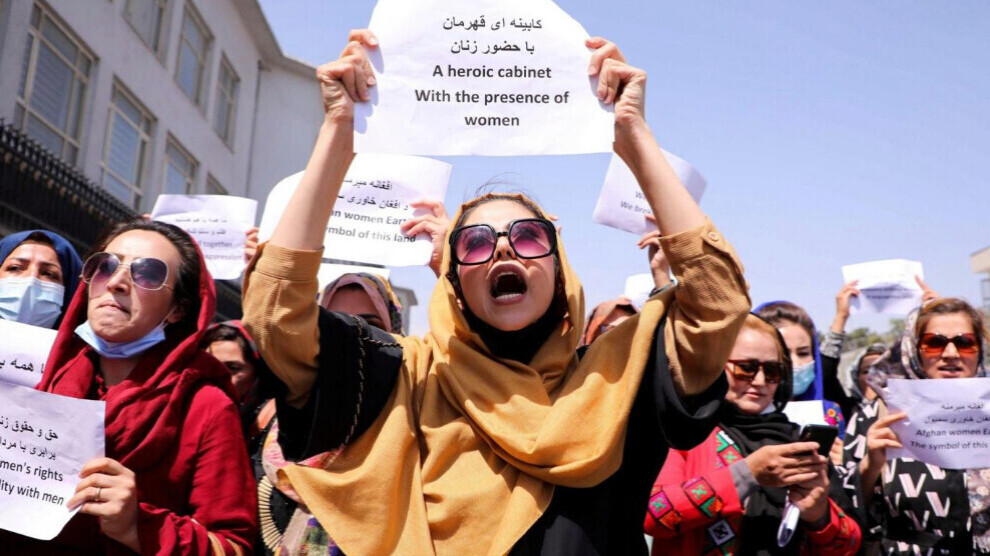 On the second year of the Taliban's takeover of Afghanistan, the Afghan women fighting the Taliban and the countries supporting the Taliban have sent a letter to the Yazidi Free Women's Movement (Kurdish: Tevgera Azadiya Jinên Êzîdî-TAJÊ). Noting that Yazidi women are always in solidarity with them, Afghan women emphasized the importance of fighting together in the letter.
The letter written by a woman named Ferîba on behalf of Afghan women starts with the greeting to fighting women. The statement said:
"First of all, we would like to express our gratitude to our sisters who are in solidarity with Afghan women on the second anniversary of the misogynist Taliban's takeover of Afghanistan.
Unfortunately, the atmosphere in the country is getting worse day by day; the spaces of women are restricted. In this century, the main fundamental rights of women (For instance, the right to work and education, and the right to choose what they wear) are taken away from them. Women suffer from brutal practices, insecurity and poverty but they never give up resisting.
As women, we struggle to raise our voices from every window against the religious fascism of the Taliban, which is the servant of American imperialism.
We are proud to fight together with the inspiration and power we receive from Iranian brave women and the Kurdish Women's Freedom Movement.
We send our endless love to you, our precious sisters."