Activities
Support from Shengal to women in Afghanistan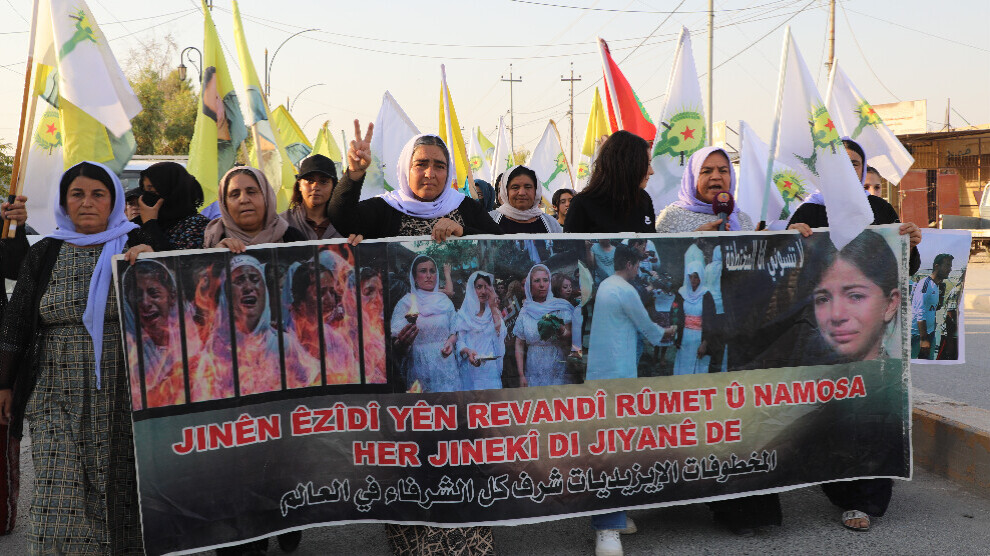 Yazidi and Arab women held a march in Shengal to support women in Afghanistan. "Women will win the victory against the mentality aiming to silence women."
After the march, a statement was read by Şemê Remo, member of the TAJÊ. "On August 3, 2014, Yazidi women and girls were abducted, killed and raped. We stand by those who raised their voices against the persecution faced by Yazidi women. Now, we raise our voices for them. Afghan women face the atrocity of the Taliban just as Yazidi women faced the atrocity of ISIS. As women, we suffer from the same persecution and we must unite against the patriarchal mentality," the statement said.
'Women will win the victory'
The statement added, "Women will win the victory against the mentality aiming to silence women by chanting 'Jin, Jiyan, Azadi (Women, Life, Freedom)'. How ISIS failed to silence Yazidi women, the Taliban will not be able to silence Afghan women."
After the statement was read, women chanted, "Jin, Jiyan, Azadi".